How It Works
The resource features a pack of 48 illustrated cards, and a Key Card.
The cards can be used cross curricular, and primarily for a number of areas of mathematics. They are a rich data source and can be sorted by identifying the symbols which represent attributes:
Please note that typically 5 packs would accommodate a class of 30 children and some Activity Plans have been written to reflect this. However, single packs are suitable for one to one support and small group intervention and the Activity Plans can be adapted to reflect this.
Monstats - The Cards Explained
Using features of the illustrated cards, Activity Plans and accompanying classroom presentations adopt a Concrete-Pictorial-Abstract approach, (CPA), (Bruner, 1966), towards teaching concepts within mathematics. These include number, (including fractions), algebra, geometry and statistics.
When the cards are sorted, children can begin to interpret the data and find out certain features. For example, certain species have wingspans that are 3 times the length of their tails, or that only blue creatures live in the arctic, but that the Tropics have many colours, opening up to a number of areas of mathematics.
All the different permutations of the 48 cards has been added to an easily accessible format, which teachers/parents/pupils can use to sort the different attributes electronically. Data includes both discrete and continuous data.
Opportunities for cross-curricular learning are also suggested at the foot of each summary of learning objectives, within the 'Curriculum Mapping' areas. Within Science, these include the development of scientific skills, exploring animals and their habitats and investigating features and relationships.
Each Monstats monster also has a Fact-File, which can be used to develop skills within English, such as writing compositions, writing poetry and exploring Myths and Legends.
Reference
Bruner, J. S. (1966). Toward a theory of instruction. MA: Harvard University Press.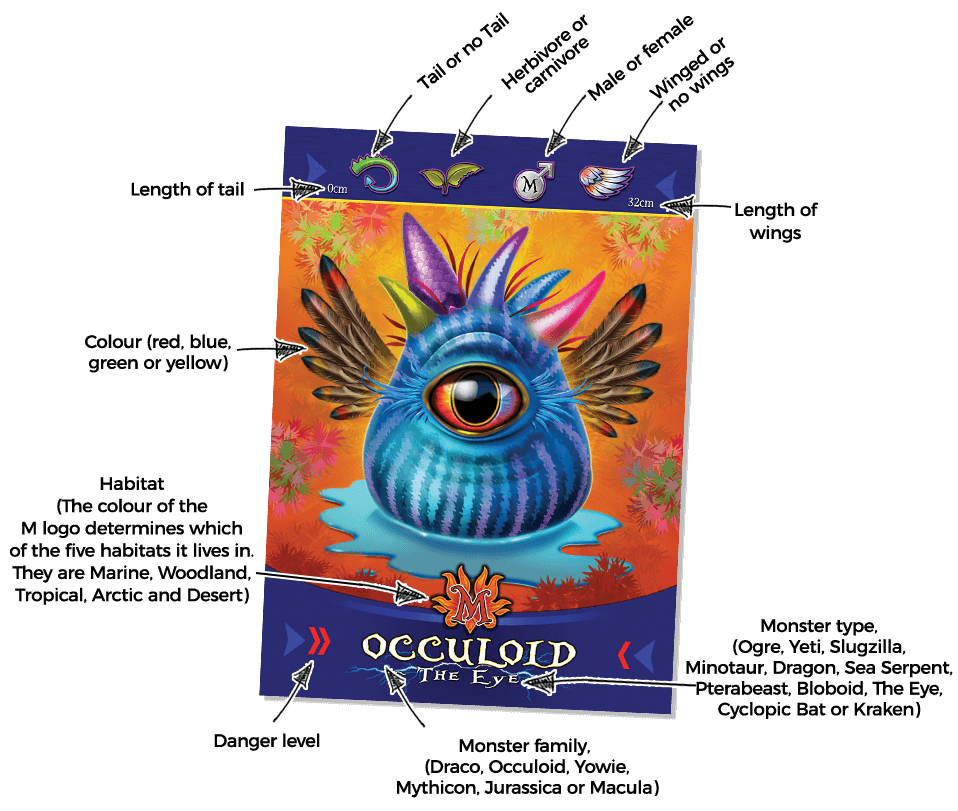 Monstats Pack Purchasing
---
*Once the cards are ordered, you will receive a receipt via the email address provided, together with a login to access all of the Activity Plans and resources.
Core Curriculum Mapping
Data can be used to work on fractions, decimals and percentages, to create statistical diagrams, from block diagrams to pie charts, to explore factors and multiples, algebra and much more. There are also suggested areas of the curriculum where these may be used for English and science.
View the below sections for Learning Objectives covered and suggested cross-curricular activities.